Latest Contact Lens Technologies for Everyday Use
We offer a variety of contact lenses to meet your needs based on your eye conditions and lifestyle.
Toric lenses for astigmatism
Multifocal lenses to correct for distance and near vision
Daily disposable lenses for optimum health and comfort
Color lenses to enhance the color of your eyes
Specialty Contact Lenses for Hard-to-Fit Patients at Rainbow Optometry
We can manage challenging cases when mass- market contact lenses fail, or you have been fit unsuccessful previously with other lens design.
Conditions that we specialize in:
Keratoconus
Pellucid Marginal Degeneration
Post-CXL
Post-Intacs
Post-Corneal Transplant
Post-Lasik
Post-PRK
Post-RK
Severe Dry Eye
GVHD
Sjogren's Syndrome
EBMD
Neurotrophic Keratitis
Severe Corneal Scars and Opacities
Extreme High Myopia
High Astigmatism
High Ametropia
Presbyopia
Anisometropia
Aphakia
Aniridia
Eyelid Abnormalities
Each patient is unique due to their individual eye confiditon, lifestyle, environment, preferences, and desire. We offer a wide range of customized contact lenses based on individual attributes to ensure optimum clarity, stability, comfort, easy of handling, and long-term eye health.
Ortho-K
Scleral Contact Lenses
Corneal GP Contact Lenses
Hybrid Contact Lenses
Piggyback Contact Lenses
Custom Soft Contact Lenses
Custom Tinted Contact Lenses for Disfigured Eyes
Custom Tinted Contact Lenses for Migraine Headaches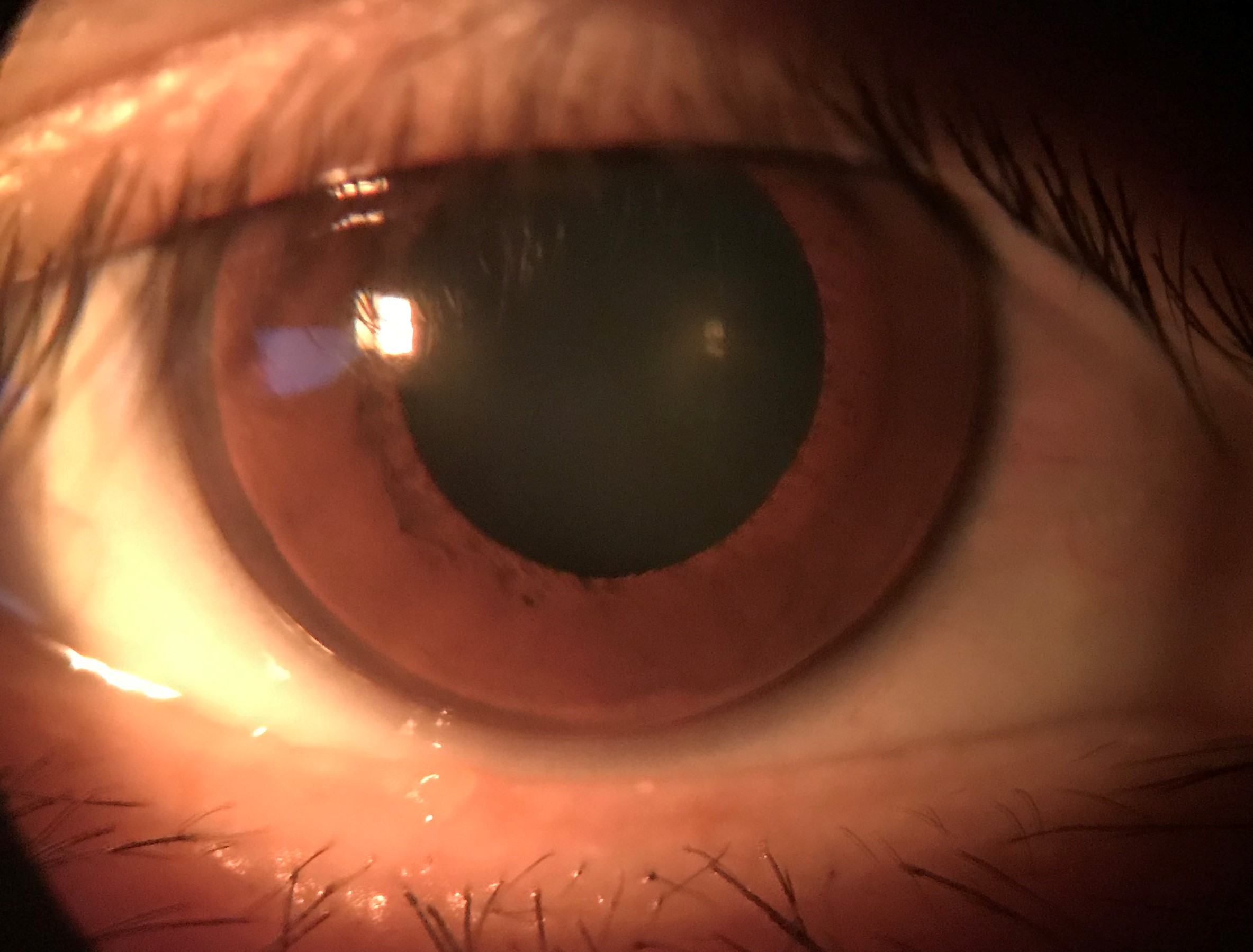 Gas permeable corneal lens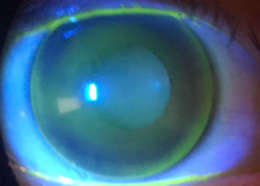 Fluorescein pattern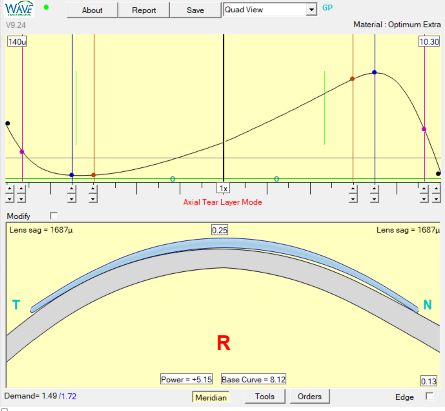 WAVE lens design for gas permeable contact lens
Schedule an appointment with Rainbow Optometry and our eye doctor will determine which contact lenses are good for you.