Providing our patients with exceptional eyecare since 2008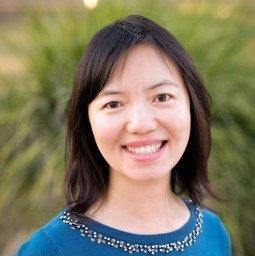 Meet Dr. Jessica Yuan
After practicing for 23 years, Dr. Yuan is more passionate about optometry than ever. Beyond providing excellent primary eye care, Dr. Yuan specializes in myopia management, orthokeratology, specialty contact lenses, scleral lenses and keratoconus.
Read More
Our Patient's Stories
"Dr. Yuan and her staff are terrific! I've worn medically necessary contact lenses for years for keratoconus, and the rigid gas permeable lenses that my previous optometrist had prescribed had been getting increasingly uncomfortable and less effective in correcting my vision. I switched to Rainbow Optometry and Dr. Yuan prescribed scleral lenses for me which have made a world of difference. Dr. Yuan is a real perfectionist on getting the prescription right, and my vision is now corrected to 20-20, and the lenses are so comfortable, I've not even aware that they're in. Learning to insert scleral lenses takes some practice, and Dr. Yuan's assistants are very patient and helpful. I strongly recommend Rainbow Optometry."
Google Reviews